Your Go-To Clinic for All Dental Procedures in Scarborough
Dorset Dental provides a wide range of dental procedures to meet all your oral health needs. From routine cleanings to more complex treatments, our skilled team in Scarborough, ON, is equipped with the latest technology to ensure the best care for your teeth and gums.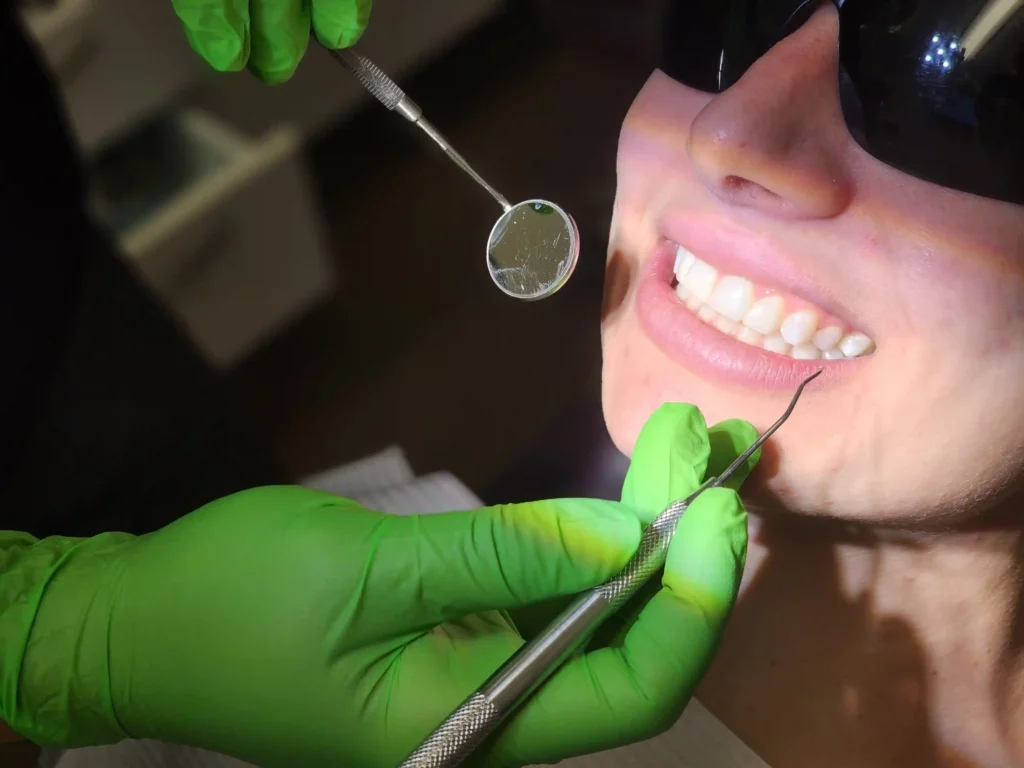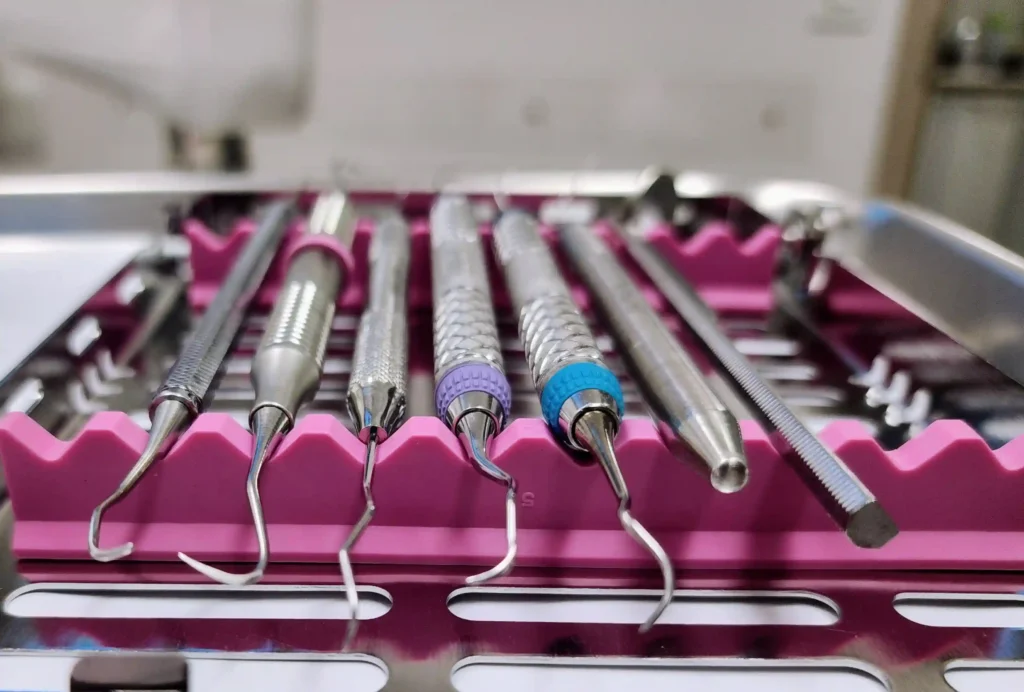 Routine Dental Exams and Cleanings in Scarborough
Regular dental exams and cleanings are the cornerstone of maintaining oral health. Professional dentists of Dorset Dental use state-of-the-art equipment to clean your teeth thoroughly and check for any signs of dental issues, ensuring early detection and treatment.
I had an issue that led to a less-than-satisfactory review. However, what sets Dorset Dental apart is its remarkable approach to customer feedback. After my initial review, I received a call from Dorset Dental, inviting me back to address my concerns. This proactive gesture immediately impressed me. Upon my return, the entire team went above and beyond to ensure my comfort and satisfaction. Their genuine concern for their customers' opinions and their commitment to resolving issues showcased their dedication to providing excellent service. The staff was not only professional but also incredibly caring, making my visit a positive and comfortable experience. I am truly grateful for their efforts in turning my initial dissatisfaction into a five-star experience. Dorset Dental has won my trust and loyalty, and I wholeheartedly recommend them to anyone seeking outstanding dental care coupled with exceptional customer service. Thank you, Dorset Dental, for your unwavering commitment to your patients' satisfaction.
Took my 4 year old. Dr. Kasia is great with kids and was able to get the cleaning done while making my daughter feel comfortable and having fun.
Sarah Abulencia
2023-08-10
Very friendly staff and doctors, clean and modern facility. They will go over all your treatment options and are very transparent about pricing. I felt very welcomed here 🙂
Jorge "Jorge" Silva
2023-07-26
Excellent dental office with modern equipment and wonderful , knowledgeable and caring staff. Dr Dymerska and hygienist Nicolle are very good at what they do and I'm very happy to have found this dental office.
I recently had the pleasure of visiting Dorset Dental, and I must say that my experience exceeded all expectations. From the moment I walked through the door, I was greeted with warm smiles and a friendly atmosphere. The staff at Dorset Dental truly goes above and beyond to provide exceptional service. The dental professionals at Dorset Dental are highly skilled and knowledgeable. They took the time to thoroughly explain each procedure and address any concerns I had. Their expertise and attention to detail were evident in every aspect of my dental care, making me feel confident and at ease throughout my visit. I highly recommend Dorset Dental to anyone in need of dental care. Whether it's a routine check-up or a more complex procedure, you can trust their team to deliver outstanding service. Dorset Dental has set the bar high, and I can confidently say that they have become my go-to dental clinic. Thank you, Dorset Dental, for taking such good care of me!
A small place filled with BIG-HEARTED people. Friendly staff and excellent service!
My super anxious 6 year old had a wonderful experience thanks to Dr. Kasia and her team. They managed to get her X-rays done easily, along with 2 fillings even though she has a bad gag reflex. Front desk is also very understanding and helpful when needing to rebook due to illness. Overall great experience, very caring team with lots of patience.
I was looking for a dentist for the family. We made an appointment at Dorset and I was so glad we did. The care and patience Dr. Kasia showed to the family was unbelievable. The staff was friendly and very accommodating. Loved the charger idea in the waiting room. If you are looking for great and honest dentist I would recommend Dorset Dental.
Regular Exams And Cleanings
Bonding
Bridges
Crowns
Dentures
Extractions
Fillings
Fluoride
Implant Restoration
Mouthguards
Nightguards
Root Canals
Sealants
Veneers
Wisdom Teeth
Regular Exams And Cleanings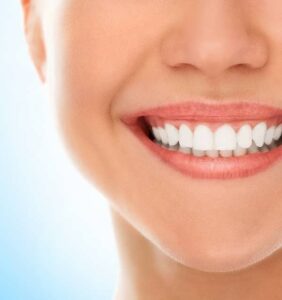 Regular exams are an important part of maintaining your oral health. During your regular exam, we will: • Check for any problems that you may not see or feel • Look for cavities or any other signs of tooth decay • Inspect your teeth and gums for gingivitis and signs of periodontal disease • Perform a thorough teeth cleaning Your regular exam will take about 45 minutes. Each regular exam includes a detailed teeth cleaning, in which we will clean, polish, and rinse your teeth to remove any tartar and plaque that have built up on the tooth's surface. Visiting our office every six months gives you the chance to talk to the doctor about any questions you may have about your oral health. Regular exams are offered by appointment only, so please contact our practice today to schedule your next dental exam and teeth cleaning.
Book Your Procedure Today!
Bonding
Bridges
Crowns
Dentures
Extractions
Fillings
Fluoride
Implant Restoration
Mouthguards
Nightguards
Root Canals
Sealants
Veneers
Wisdom Teeth
Why Choose Dorset Dental for Common Dental Procedures?
Top Notch Dental Care
Dorset Dental prides in providing top-notch dental care in Scarborough, ON using the latest technology and techniques. Our state-of-the-art equipment ensures that every procedure, from routine cleanings to more complex treatments, is performed with the highest precision and care.
Experienced and Compassionate Team
Our dental professionals are not only highly skilled and experienced but also deeply committed to providing compassionate care. We understand that visiting the dentist can be daunting, so we strive to create a comfortable and reassuring environment for all our patients.
Personalized Treatment Plans
We believe in a personalized approach to dental care. Our team takes the time to understand your individual needs and concerns, ensuring that each treatment plan is tailored specifically to you, maximizing effectiveness and ensuring your comfort.
Comprehensive Dental Services
From preventive care to cosmetic and restorative dentistry, Dorset Dental offers a wide range of services under one roof. This comprehensive approach saves you time and ensures continuity of care.
Commitment to Patient Education
We are strong advocates for patient education. Our team ensures that you are fully informed about your dental health and treatment options, empowering you to make the best decisions for your oral health.
Focus on Preventive Dentistry
We emphasize the importance of preventive care to maintain your oral health. Regular check-ups, cleanings, and educational resources are part of our commitment to prevent dental issues before they develop.
Gentle Care for Anxiety-Free Visits
Understanding that dental anxiety is common, we practice gentle dentistry and offer solutions to help alleviate fear and stress. Our goal is to make your dental experience as comfortable and anxiety-free as possible.
Convenient Location and Scheduling
Located in Scarborough, ON, Dorset Dental is easily accessible. We offer flexible scheduling options, including early morning and evening appointments, to accommodate your busy lifestyle.
Dedicated to Long-Term Relationships
We strive to build long-term relationships with our patients. By understanding your dental history and goals, we provide consistent, customized care tailored to your evolving needs over the years.
Schedule Your Dental Procedure Today
Frequently Asked Questions
Dorset Dental
Address: 119 Dorset Rd, Scarborough, ON M1M 2S9, Canada
Phone: +1 416-261-2946
Opening Hours:
Thursday: 8 AM–7 PM
Friday: 8 AM–4 PM
Saturday : 8 AM–2 PM
Sunday: Closed
Monday: 8 am–5 pm
Tuesday: 8 AM–7 PM
Wednesday: 8 AM–7 PM