Dr. Kasia and the team are excited to offer exceptional dental care in Scarborough  for all ages.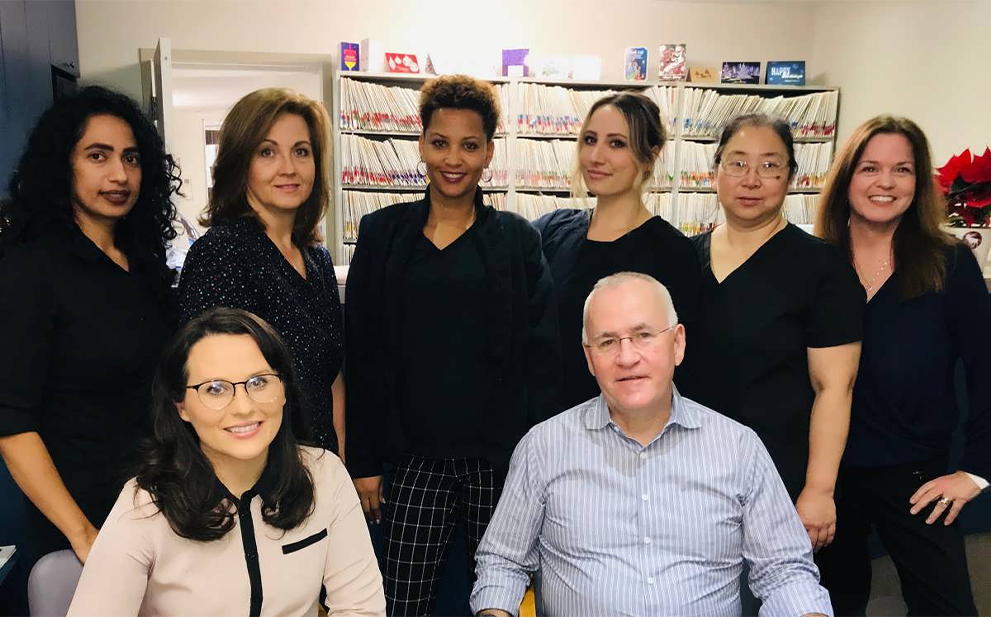 Our team is dedicated to providing the best possible dental care for you and your family, while helping you to feel comfortable and at ease during your visit.
Dr. Kasia Dymerska gentle and preventive approach means relaxed, happy visits designed to make you smile.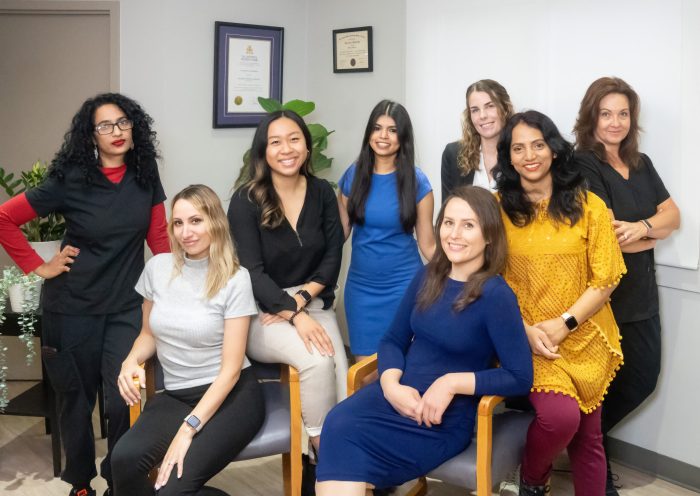 Dorset Dental Located in Scarborough  is a full-service, modern dental clinic for all your oral health needs.
ASSOCIATIONS & PARTNERSHIPS
Dr. Dymerska and the Dorset Dental team are amazing! I appreciate the time the dentist and the staff take to help explain the procedure and the available options to me. My children really like coming here as well because the staff put in the effort to make them feel comfortable. I will always recommend Dorset Dental!
I recommend Dr. Kasia to all my friends and family. She is very caring and takes the time to explain everything. The hygienists are all so thorough and gentle. Best cleanings I've ever had! Definitely recommend Dorset Dental for all your dental needs.
Loved my experience with Dorset Dental! Dr. Kasia Dymerska and the team here were so welcoming and also very flexible. I had a tight window to get my appointment scheduled, yet they made the process seamless and allowed me to get in and out efficiently. I have very sensitive gums so when I'm done with the dentist, I usually feel it for a days. With Dorset Dental, this was certainly not the case. My teeth and gums felt clean but no pain at all! I will definitely be going back and encouraging my friends and family to make the switch as well.
I recently moved to the area and was looking for a dental clinic after being with my previous dentist for many years. I am glad I found Dorset Dental and Dr. K they have made the transition much easier. Dr. K was amazing listening to my concerns and providing solutions with great detail. Ample parking on Dorset and conveniently located on Kingston.
I switched to Dorset Dental and started seeing Dr. K about 4 years ago and am extremely satisfied and happy with her! I always hated visited the dentist, mainly because of how judgemental they can be (I have a very sweet tooth!), but Dr. K has never made me feel uncomfortable or feel like she's judging me. I like that she takes her time and explains what's going on with my dental hygiene as well as what she will be doing during the appointment, she also explains what next steps we could/should take to improve my dental hygiene. I feel really comfortable asking Dr. K and her staff any questions I may have, the staff at Dorset Dental are very friendly and are always there to greet me with a smile! If you're looking for a new dentist I definitely recommending visits Dorset Dental!
The team at Dorset Dental are patient, friendly, professional and kind making the atmosphere a welcoming one. Very thorough in their work and taking time to explain instead of rushing the process and making it feel like we were taking up too much of their time. Highly recommend!!!
I went to Dorset Dental as a new patient. The office is very welcoming, friendly and helpful. Dr. Dymerska is a great dentist, very caring, patient and thorough. I have lots of sensitivity in my teeth and she was very patient with me. This is by far the best dental experience I have had.
My experience with Dr. Kasia and her team was excellent! They provided estimates prior to my treatment and explained all the work they did. I appreciate the care and oral health education which was provided to me during my visit. I highly recommend Dorset Dental!
Dr. Dymerska is fantastic with my 3 year old son; she made going to the dentist a calm, educational and fun experience. I highly recommend visiting Dorset Dental if you like happy, capable dentists.
Dr. Kasia and her team are great, very thorough, professional and supportive. They had great chair-side manners and made our entire family feel comfortable. Our girls (4 and 6) were a bit nervous going back to the dentist, however, Dr. Kasia and her team made them feel comfortable and relaxed. Highly recommend for all especially those with young families. Thank you Dr. Kasia and the Dorset Dental team!